Lexus Racing – Lexus RC F GT3s Ready to Take on Long Beach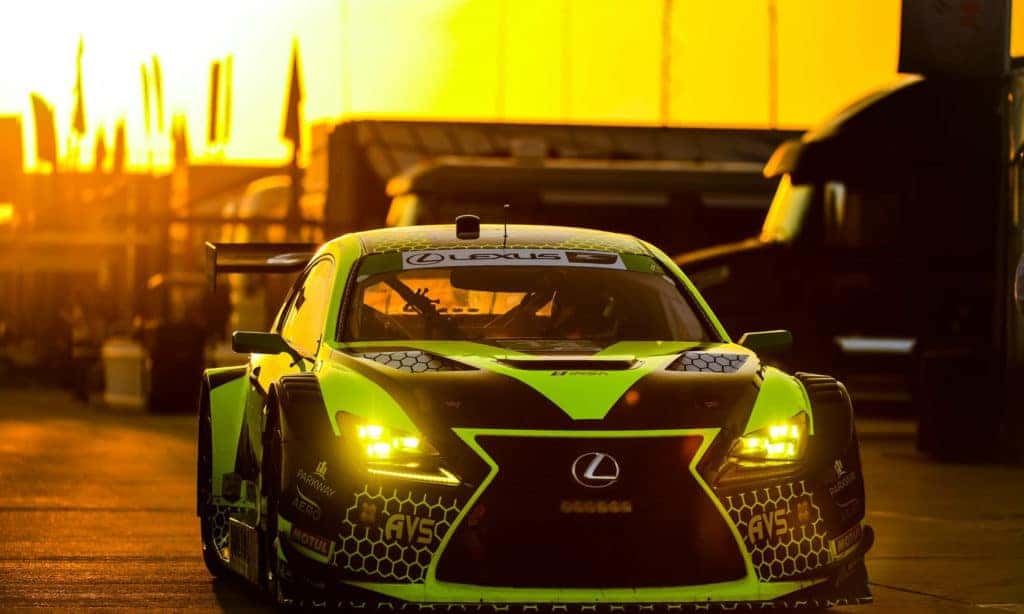 Lexus and Vasser Sullivan travel to California this week for the start of the west coast swing for the IMSA WeatherTech SportsCar Championship at the Long Beach Street Circuit on Saturday. The Grand Prix of Long Beach marks the first sprint race of the season for the Lexus entries.
Drivers Jack Hawksworth and Ben Barnicoat will pilot the No. 14 Lexus RC F GT3 in the GTD Pro class, while the No. 12 Lexus will compete in the GTD category with Aaron Telitz and Frankie Montecalvo. Hawksworth, Telitz and Montecalvo all have experience racing at Long Beach, and it will mark the first start for Barnicoat at the 11 turn, 1.968-mile street circuit.
Both entries are coming off strong performances in at Sebring last month with both finishing in seventh place in their respective classes. The No. 14 Lexus ran among the top five nearly all race, leading laps 10 laps around the historic road course before running out of fuel in the closing laps. The No. 12 RC F GT3 led six laps during the 12-hour event and recovered for a seventh-place result after contact with a competitor in the evening hours of the race forced the team to make multiple pit stops for repairs.
This weekend marks just the third time the Lexus RC F GT3 will compete on the streets of Long Beach with the best finish of fourth coming last year for Hawksworth and Telitz in the No. 14 Lexus.
How to Watch:
The Grand Prix of Long Beach will be broadcast live on USA Network starting at 5:00 p.m. ET on Saturday and be simulcast with flag-to-flag coverage on NBC's Peacock App.
To keep up with all of the racing action, follow Lexus Racing on Facebook, Instagram and Twitter by using #LexusRCFGT3, #LexusPerformance, and #LexusRacing.
Thanks for your support of the Lexus Racing program.
Together…We Can, We Will!
Your friends at Lexus Racing